India vs England 2021: Sibley and Gill – From Fine Start To Diminishing Returns in The Series For The Two Openers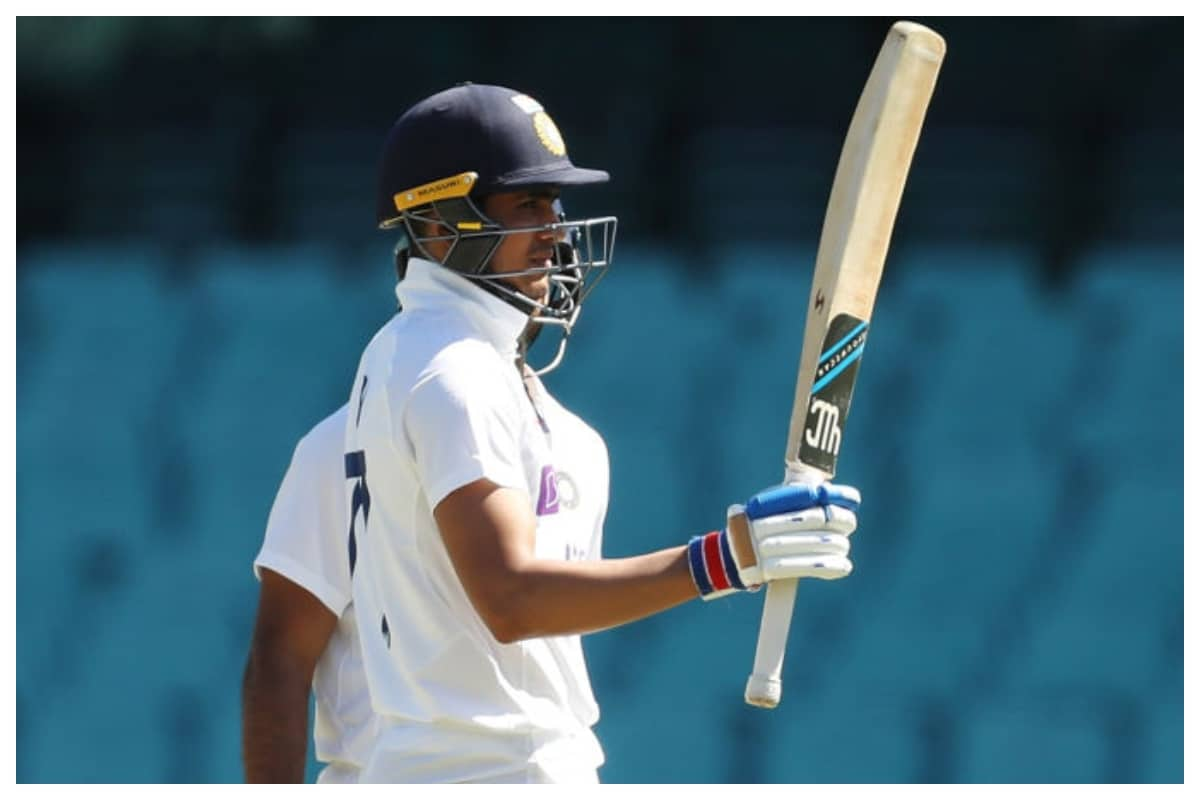 India won the honours on Day 1 of the fourth and final Test against England at Motera in Ahmedabad routing the visitors for 205 on a wicket that had more runs in it in the first innings. If on a near perfect day for the home team there was one blemish it was the performance of their talented young opener, Shubman Gill. After a fine start to the series where he registered a fluent fifty in the second innings in Chennai, Gill has suddenly gone downhill and registered a string of low scores in the series. Interestingly, it is a similar story for Dom Sibley who produced a brilliant 87 in his very first innings in India but since then has completely gone off the boil and failed in every other inning in the series.
India vs England: Ben Stokes Praises Motera Pitch, Says All's Well Between Him & Virat Kohli
Gill – Problem With the Incoming Delivery
Gill was one of the biggest finds for India on their tour Down Under. After a string of impressive performances he came up with his best in the historic chase at The Gabba where his brisk 91 gave India the platform to go for the target. He looked in great touch in the first innings of the series opener in Chennai too – although he scored just 29 he did so in just 28 deliveries hitting five sublime boundaries. He again looked in splendid form in the second innings when he recorded his maiden half century in India off just 83 balls hammering seven fours and a six.
However, since then, Gill has registered a string of low scores and seen his fortunes dwindle. He faced just three deliveries and was sent packing for a duck by Ollie Stone in the first innings of the second Test in Chennai. He got a start in the second innings before being trapped leg before wicket by Jack Leach for 14 in the second innings. Gill looked a bit out of sorts and not at his usual fluent best in the first innings of the Pink Ball Test at Motera where he was eventually dismissed by Jofra Archer for just 11 off 51 deliveries. At Motera today, he was done in by an Anderson delivery which came back in and trapped the right-hander leg before wicket for his second duck in the series.
Gill seems to have a problem with the ball that is pitched up just ahead of good length and comes back in. He has been a victim of the late in-swing on three occasions in the series. His short stride forward with the front leg going slightly across is making him a big candidate for the leg before and bowled dismissals. Gill is looking to play the incoming delivery towards mid-wicket whereas ideally he should aim to play it down the ground through long-on.
India vs England: Siraj, Spinners Ensure Opening Day Honours To India
Sibley – Problem Against Spin
Things have dramatically turned around for the promising England opener, Dom Sibley. He showed great promise, an excellent technique and brilliant temperament in his very first innings in India against the likes of Ashwin and co. He stitched the partnership which defined the match for the visitors – a brilliant 200-run stand for skipper Joe Root. Sibley was finally dismissed for 87 but after he had tired the Indian attack and broken their backbone having faced 286 deliveries and spending 382 minutes in the middle. He had all the ingredients needed to be a good opener and most significantly attached a big price on his wicket.
Sibley had shown he was a fast learner from his last tour to Sri Lanka. After failing in the first three innings across the two Tests in Galle, Sibley delivered when it mattered most for England – again when most around him had failed. Chasing 164 in the fourth innings of the second Test, England lost Crawley, Bairstow, Root and Lawrence and were in deep trouble at 89 for 4. But the barrage of spinners from Sri Lanka could not get through the defences of one man – opener Dom Sibley. He soaked in the pressure of wickets falling around him and in tough hot and humid conditions remained unbeaten on a match-winning 56 off 144 deliveries.
But post his 87 in Chennai, Sibley has suddenly lost his confidence and perhaps got intimidated by the likes of Ashwin and Axar Patel on tracks that have helped the Indian spinners. The England opener has registered scores of 16. 16, 3, 0, 7 and 2 in his last six innings in India – that is an average of 7.33! He has not been able to occupy the crease for any significant amount of time and looks tentative and unsure in the middle. Like many other England batsmen in the series, he is unsure whether the ball from the left-armer, Axar Patel would go with the arm or spin away – this is creating doubts in his mind and he is looking to counter it by staying in his crease and playing the sweep. Sibley would be better off using his feet and coming to the pitch of the delivery both against Axar and Ashwin.
Both India and England expect a lot from their talented openers – two batsmen with contrasting styles and temperament – one a free-flowing strokemaker with gifted timing and the other an old-school hardworking accumulator – and both going through a bit of a rough patch after showing promise at the start of the series.
It would be interesting to see what they do to fight their way back to form in the one remaining innings they have in the series.
---
---